I love getting out in the garden during the cooler, fresher months.
Autumn is now upon us so we need to plan some jobs for our lawn to survive and thrive.
Not all are mandatory but a little bit of something goes a long way as we move into the cool, wet days and nights.\
Here's what I'll be doing this Autumn…
Aerating (ongoing)
Autumn is the perfect time for aerating to create bit of extra drainage. I'll use a hollow tine aerator.
For me, this will be an ongoing task throughout the Autumn because I have quite a large lawn (5 of them too) and not enough time to get it done in one go.
Applying Iron Sulphate
I need to prevent further growth of the moss that's started growing under the lawn.
Soluble Iron sulphate applied at 3-4g per m2 in September will give me a good head start. This must be done during wet days not dry days.
Applying Iron Sulphate with a watering can:
Hand removing weeds
I'm generally on top of the weeds, so I'll just pull out any broad leaf weeds with a dandelion removal tool.
If you have lots of weeds, then you could choose to apply Weed and Feed (Autumn), before scarifying, but you must then wait 6+ weeks before applying an Autumn feed or overseeding.
Scarifying
I'll go over the lawn with my electric scarifier (40 quid from Aldi – well worth the investment btw). This will help remove any thatch and dead grass.
It will also help new seed (applied afterwards) make better contact with the soil – A necessity for good germination.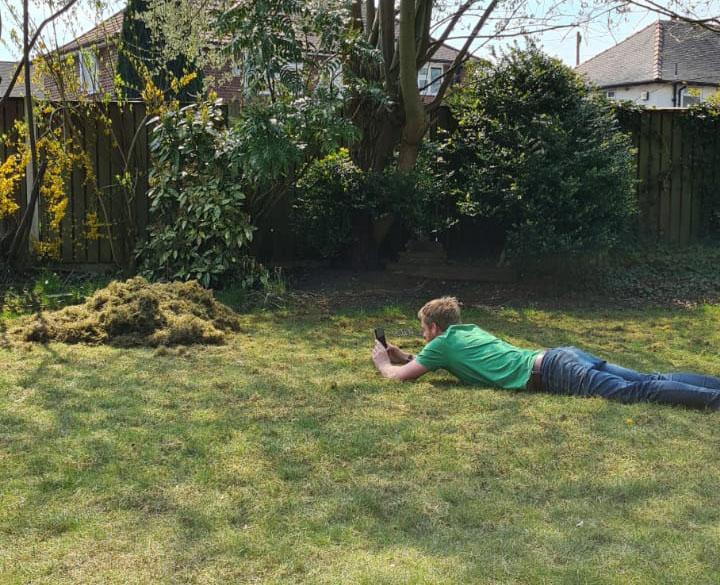 Overseeding
I'll be over seeding with our Premium Shade seed at a rate of 25g per m2. This means there will be some fresh growth before the Winter hits and that helps to beat off any encroaching weeds.
Applying Sand / Soil Dressing, 70/30
My lawn's soil is dense, so this year I need to apply 2kg of topsoil per m2. I'm using a mix of sand and soil at a ratio of 70:30.
Peat free Compost is also a superb option for improving the soil structure – again you could apply it at 2kg per m2.
Applying Autumn Lawn Feed
This can be done any time from September to November as long as you haven't recently fed your lawn.
The high phosphorous levels give the roots so much more strength so the grass looks great next Spring.
I applied a late Summer application (in early September) of Organic lawn feed, so I'll be doing my Autumn feed at 30g per m2 in around late October, early November. After all of the above!
So…
Hopefully this gives you some food for thought over the next few months.
Don't put yourself under too much pressure. For me, gardening is sooo therapeutic when I take it in my stride.
Any questions, don't hesitate to give me a shout.