Lawn Sand + Moss Killer + Weed Suppressant
10% OFF
when you spend over £60
Prices based on application rate of 70g per m2
Helps to level out any bumps in the lawn
Helps improve drainage on dense, clay type soils
Gives the grass a Spring boost without damaging the lawn
Helps to kill moss and suppress weeds
Use regularly without damaging the lawn
Not suitable for curing stubborn moss problems (use our 100% Moss killer)
Not suitable for killing weeds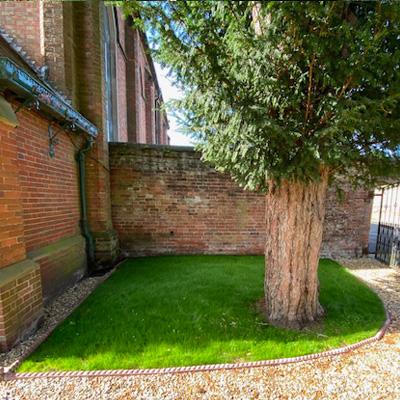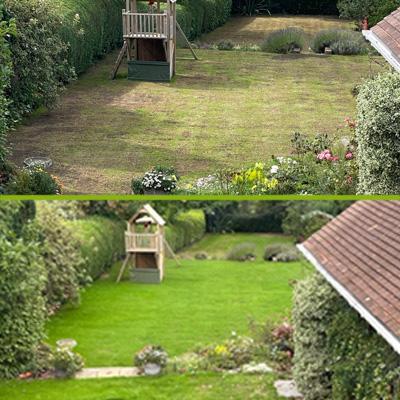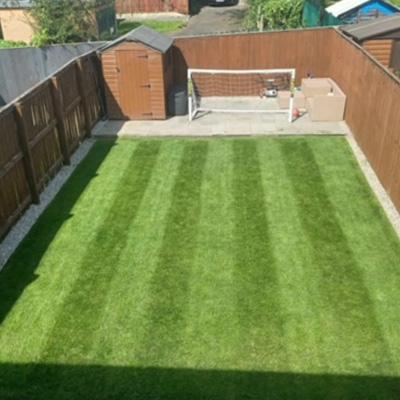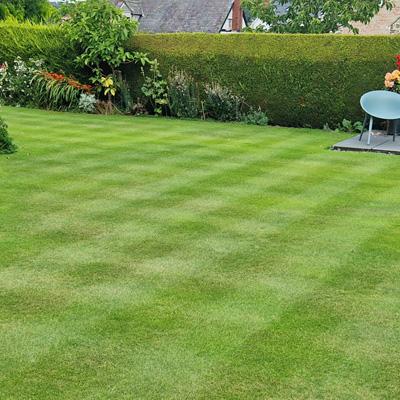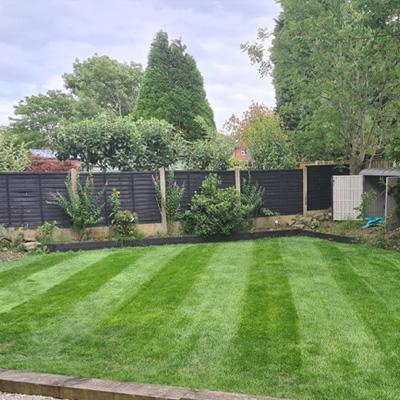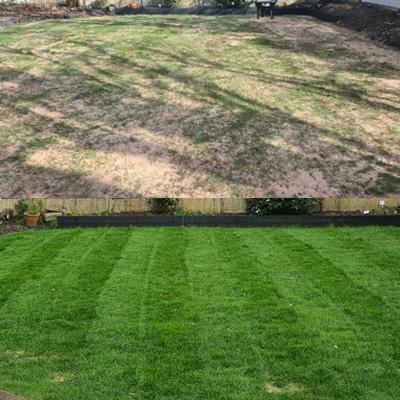 Lawn sand will help suppress moss and weeds during the growing season. While lawn sand won't remove moss like our iron sulphate, if it's used as part of a yearly programme it will help stop moss when it comes to the Autumn & Winter.
Perfectly formulated for shady, damp and wet areas or on soils of high density clay type to significantly improve drainage, keep moss at bay and suppress weeds for the long term.
When to apply Lawn sand with Nitrogen and Iron
The best way to use lawn sand is to apply it 2-3 times between March and September. This is the primary time when moss is hidden beneath the grass blades, waiting to take over during the cooler months.
If you have a recurring moss problem, then applying regularly during the growing season will help to
Controlling moss during this period will make sure the grass is able to reach its full potential.
Don't use on newly seeded lawns and don't confuse lawn sand for base sand or top dressing that is usually used for levelling lawns.
How to apply lawn sand
The cheapest way is to apply it by hand, then brush over it with a stiff broom to make sure you get an even spread. Brushing over it will also help to level the lawn as it will make sure the sand can find its way into the divots easily.
If you have a large lawn, you could use a landzie compost spreader or a drop spreader.
How much lawn sand to use for one application
When applying this product, the optimum application rate at one time is 70g per m2. That way you won't over feed the lawn but will still have the perfect amount to make a difference.
SPECIAL DISCOUNTS ON ORDERS OVER 700m2
Do you need large amounts of product with fast delivery? If you're covering over 700m2, you may qualify for our special discounts. Simply get in touch using the form below and we'll give you a quote.