From Fescues to Ryes, there are hundreds of types of grass seed on the domestic UK market. That's why this article is written to help you choose EXACTLY which ones are best for you. Whether you need a golf green, a fine and luxury lawn or one that thrives in the shade, you will find out by reading this post.
It explains how to find the best mix for your needs and the importance of the different species and cultivars.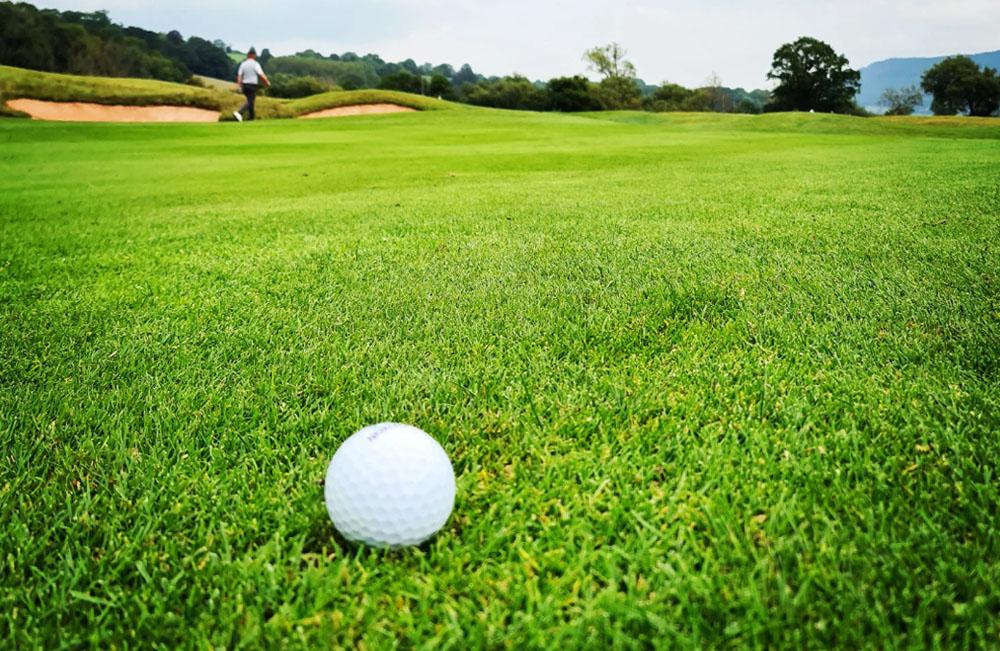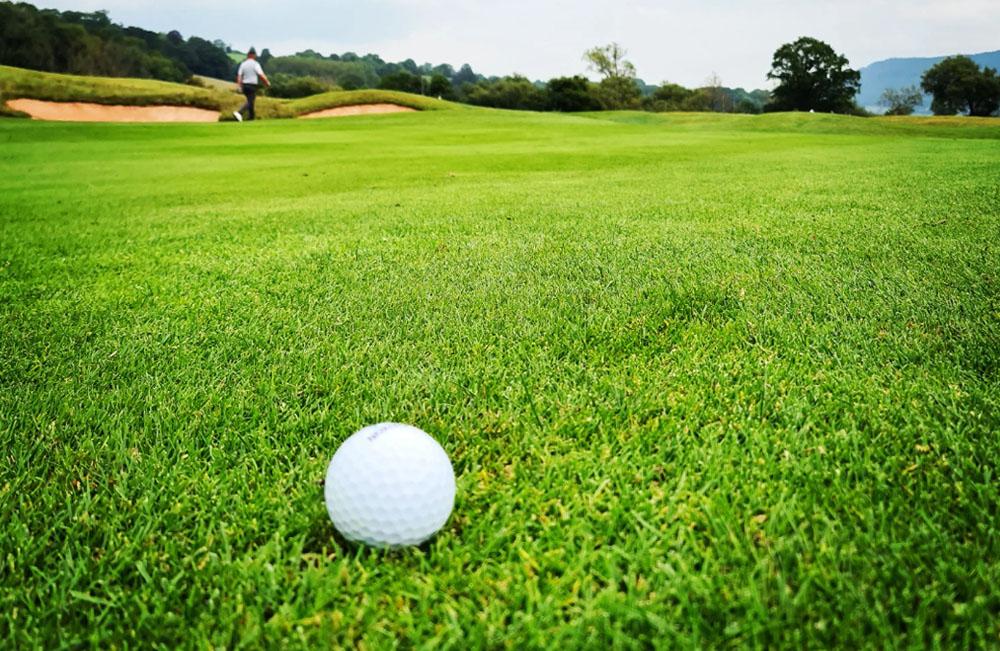 Why do we always talk about best grass seed mixes?
Whenever you buy any bag of grass seed online, it will always be a mix of different species, for example 30% Strong Fescue, 30% PRG, 40% Slender Fescue. Within each specie, there are different cultivars. So, you'll often see the label written something like this – SERGEI [cultivar] Strong Creeping Red Fescue [specie]
The best way to start is to explain the differences between of the most common species.
What are All the different types of grass seed?
Grass Seed is made up of species and within each species are cultivars. Every cultivar has different characteristics.
For example, Chewings Fescue is a species and Wagner is a cultivar of Chewings Fescue
Each cultivar within a species family is graded by the British Society of Plant Breeders Ltd (bspb.co.uk) based on the following attributes:
Shoot Density
Fineness of leaf
Slow regrowth
Visual Merit
Resistance to red thread
Cleanness of cut
Winter greenness
Summer greenness
While fairly technical, this is also a useful guide that shows the differences between each species.
£

5.75 –

£

120.00
Fescue Grass Seed Types
Fescue can be cut short without too much browning – as in bowling green, tennis court or golf green short. If you're looking for a fine and luxury lawn, which tolerates low mowing, then you'll be successful if you choose a mix which contains fescue varieties.
The Fescue Variety has a number of cultivars within it. Each are used for different means and have different levels of tolerability to drought or wear and may even green-up at different rates when compared against each other.
Chewings Fescue
Uses: Professional and domestic lawns, Fairways, Cricket, Tennis Courts,
Uses: Golf greens, bowling greens, ornamental lawns
Chewings Fescues can be cut very short and therefore are often used in luxury lawn mixes.
Chewings fescues tend to green up faster in the Spring when compared to slender creeping red fescues.
Slender Creeping Red Fescue aka (Festuca arundinacea)
Uses: Winter Sports Pitches, Football & Rugby Pitches and other intensively used areas
Uses: Professional and domestic lawns, Fairways, Cricket, Tennis Courts,
Slender Creeping Red Fescues are more drought tolerant than other fescue species. It's also tolerant to closer mowing than Strong Fescues. Mainly because it has shallow roots that can tolerate dry soils.
However, certain cultivars of slender creeping red fescue may be less resistant to disease than those of the Chewings Fescue.
Strong Creeping Red Fescue
Uses: Professional and domestic lawns, Fairways, Cricket, Tennis Courts,
Strong Creeping Red Fescues have creeping rhizomes and are regularly used in amenity mixes where toughness and durability are more favoured over look and visual appearance.
It has shallow creeping roots which help it to stay green even at times of heavy drought.
Tall Fescue
Generally, Tall Fescues form turf that would be used as coarse turfgrass uses. They also work well in clay soils. However some seed producers don't think tall fescue is a good variety to be grown in the domestic home because of its harsh look and feel. Even more so as they grow long.
They aren't seen as a great substitute to perennial ryegrasses, which questions the use of them at all. They are also slower to establish, which again means they're not great if you want your seed to germinate quickly.
Hard & Sheep's Fescue
Generally used to achieve a fine turf in very dry or infertile conditions. They are also suited to low maintenance conditions. Sheep's fescue however don't tend to grow in the same directions and as such won't produce an equal sward across the lawn.
If the area is used a lot, then hard and sheep's fescue may suffer because they've been found to be intolerant to a lot of wear and tear.
Smooth Stalked Meadowgrass
Cultivar Uses: Winter Sports Pitches, Football & Rugby Pitches and other intensively used areas;
Cultivar Uses: Professional and domestic lawns, Fairways, Cricket, Tennis Courts
This perennial has creeping rhizomes and tolerates drought very well. However, Smooth Stalked Meadowgrass can take a while to germinate and establish itself. Often in domestic mixes, you'll find only a small amount of this variety as part of a wider mix.
For example, if you have a shady lawn that also needs to tolerate dry weather at periods of the year.
Perennial Rye Grass Seed
Uses: Winter Sports Pitches, Football & Rugby Pitches and other intensively used areas
Perennial Ryegrass is seen by many as one of the best hard wearing varieties available in the UK. It's cultivars have excellent wear tolerance and the ability to recover quickly after a lot of usage.
Bentgrasses
Uses: Professional and domestic lawns, Fairways, Cricket, Tennis Courts,
Bentgrass is one of the most expensive varieties on the domestic and amenity markets. It thrives in cooler climates and is often found in the northern regions of the northern hemisphere.
Best grass seed mixes and which types for your needs
Every lawn in the UK has different needs. For example, hours of sunlight, how it's used, quality of soil and even desired look by the owner. Here are some of the most popular reasons and example mixes you could choose to achieve the best possible lawn for your needs.
What's the best grass seed mix for shady conditions?
For shady conditions, you'll want to a mix which contains different varieties and cultivars. One important aspect is the ability to recover from stress, particularly cold and wet. While having the ability to thrive in low levels of sunlight.
Our Premium Shade Grass Seed is perfect for you if this is the case
Example mix:
10% Sabrena 1 Rough Stalked Meadowgrass – Ranks 8 out of 10 for its super fine leaves but also can have slow regrowth after stressful periods . Especially in heat. That's why it's better for shady conditions
30% Wagner chewings fescue – Has a very high Summer greenness and Winter greenness. Particularly in shady conditions.
20% Samanta Slender Creeping Red Fescue – A good all rounder for shady and sunny conditions
40% Sergei Strong Creeping Red Fescue – Another good all rounder with strong Winter greenness even in low light levels.
The above mix is designed to help the lawn stay green throughout the year. Of course in extreme heat conditions, its crucial to keep it watered, while in the Autumn & Winter it's vital to keep falling organic elements off such as snow and leaves
What's the best mix for high levels of usage?
A hard wearing mixture that will establish rapidly. Ideal for general purpose lawns and those which have higher levels of usage. Tetraploid ryegrass delivers fast establishment, improved colour, increased drought tolerance and incredible disease resistance. Improved performance and reduced management costs.
Our hard wearing grass seed mix is designed to provide all of the above
Example mix:
40% Tetraploid Perennial Rye
20% Esquire Perennial Rye
40% Maxima Strong Creeping Red Fescue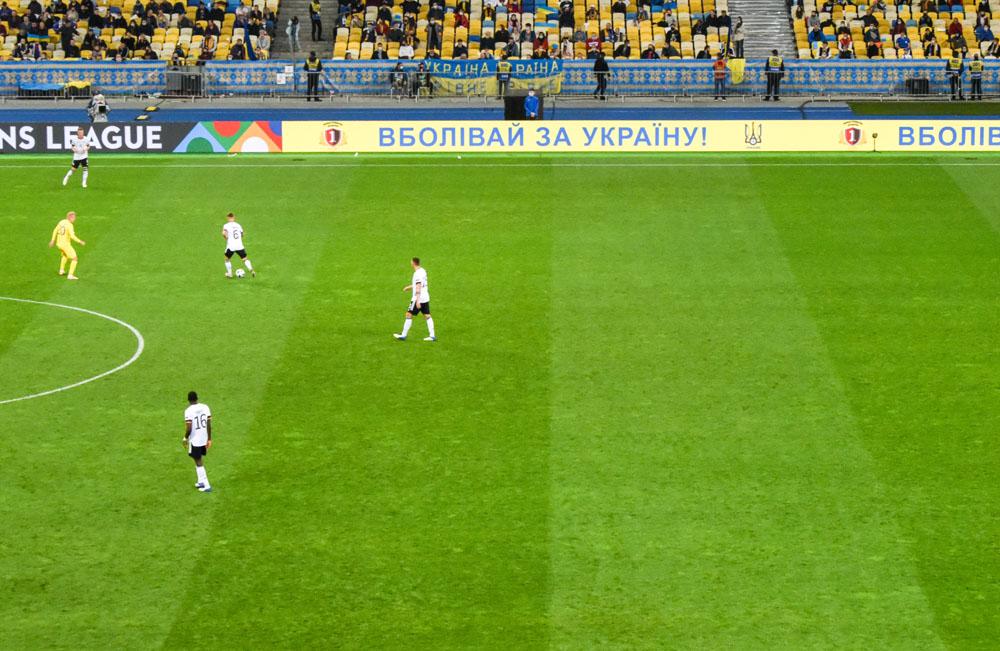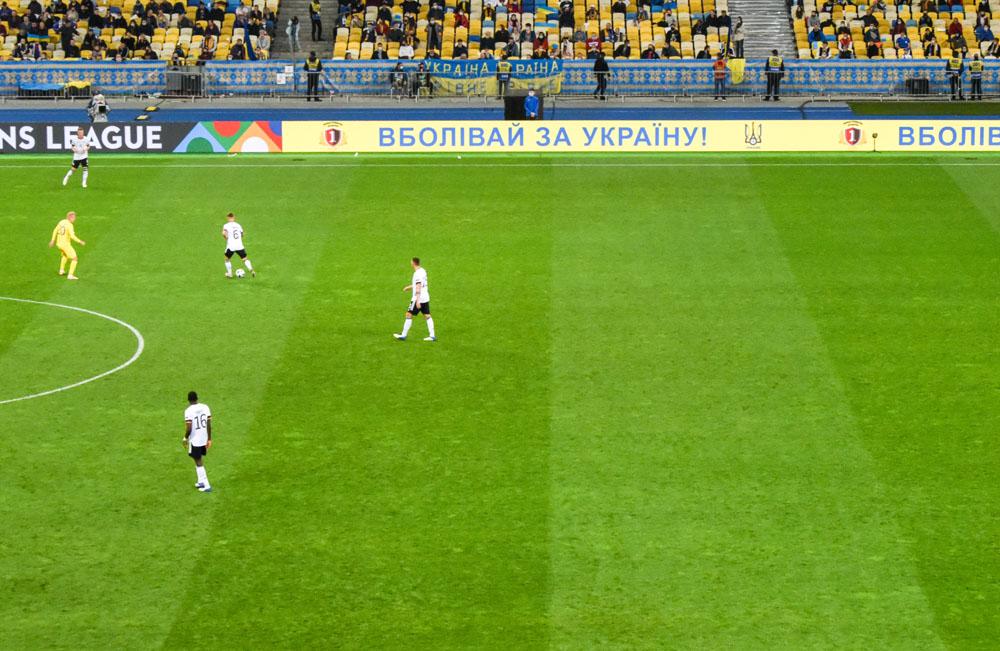 What do the Football teams and other pros use?
Football teams will generally use a mix of Rye and fescue seed. They will go for top rated cultivars with very high quality visual appearance but also ones which can recover quickly under a lot of use. The drainage systems and sprinkler systems in Premier League football grounds are second to none so they can afford to use a variety that may even struggles with drought.
A domestic mix for this look and feel would be a 100% Ryegrass – our fast growing general purpose seed will help you achieve all of the above
Example 100% Ryegrass mix:
20% Tetragrame Tetrapolid Perennial Rye
20% Eurodiamond Perennial Rye
10% Gildara Perennial Rye
20% Chloe Perennial Rye
30% Berlioz Perennial Rye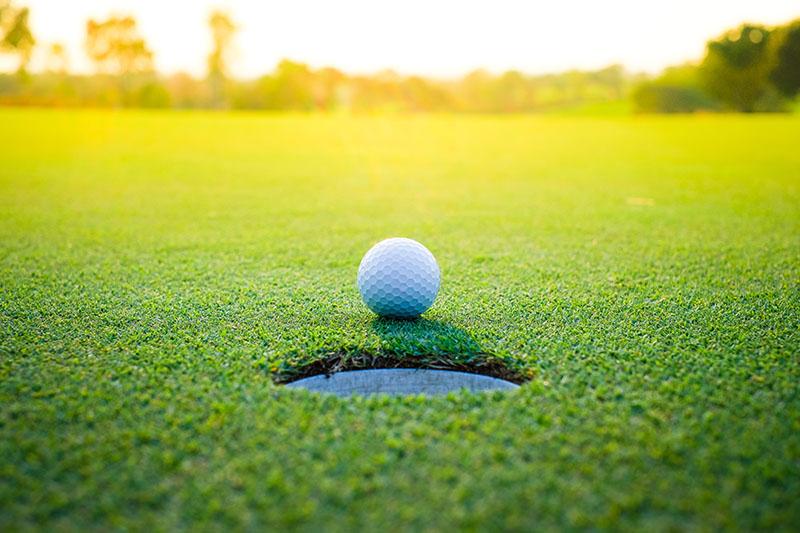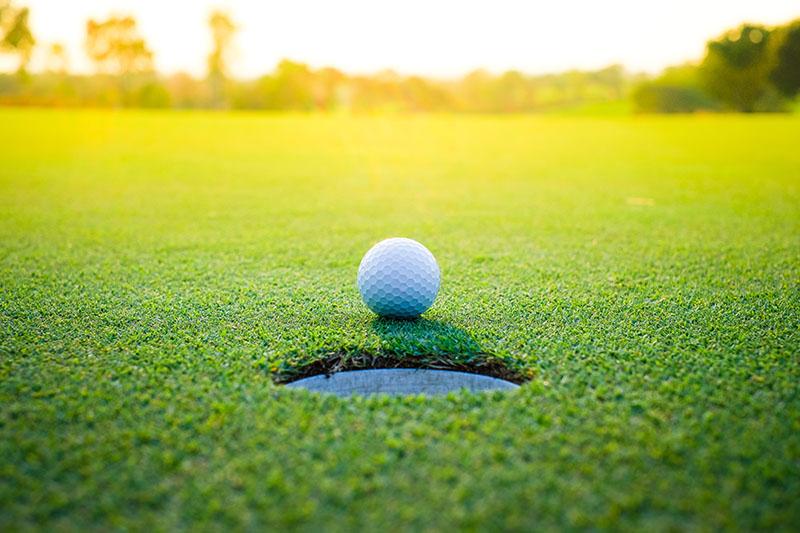 What's the best mix for making a golf green (for crazy close mowing)?
In this instance, arguably the best option is 100% Fescue mix. In fact, to get the best of the best, you should look for a mix that only contains Chewings Fescue and Slender Creeping Red Fescue. Thereby avoiding a mix which includes strong fescue. Some cultivars within these varieties have excellent disease resistance and can be mown closely.
However, to create a golf green finish, you'll need a super flat surface, often achieved by applying sand as a top dressing, or using a 70/30 sand/soil mix
10% Eurocarina Chewings Fescue
40% Wagner Chewings Fescue
20% Absolom Slender Creeping Red Fescue
30% Archibal Slender Creeping Red Fescue
Chewings & Slender Reds have the best look and visual appearance when compared to many other varieties. What's more, the above cultivars Eurocarina, Wagner, Absolom & Archibal are in the top 10 when compared against other cultivars of the same varieties
What's the best grass seed mix for a fine and luxury lawn?
The 'golf green' mix above is also the best mix for a fine and luxury fescue lawn. However, if you're simply creating a lawn at home, you could choose a slightly different one which won't cost quite as much and includes a strong fescue too.
Example mix:
30% Wagner Chewings Fescue
10% Pinafore Slender Creeping Red Fescue
60% Sergei Strong Creeping Red Fescue
This is a mixture of some of the best varieties available on the domestic market. When sowing this type of seed, a pre-requisite to seeding is a clean sed bed, which is free from coarse species so that the fine varieties can be seen.
What's the best grass seed mix for clay soil?
The variety that holds out the best when it comes to clay soil is TALL Fescue. Due to its super deep roots, it can cope with both drought, extreme heat and even the occasional waterlogging.
Many tall fescues until recently have been seen to create an unattractive sward and some companies avoid using them in their domestic products.
But other companies have taken measures to improve their fineness of leaf and shoot density to create a hard wearing, low maintenance alternative to Ryegrass.
What's the best mix for fast growing lawn?
Ryegrass is arguably one of the fastest growing variety and therefore if you want a lawn that will establish itself quickly. Remember though, choosing a fast growing mix means you may have a higher maintenance requirements later on in the year when the grass has established and is in the height of the growing season.
What's the best mix for low maintenance lawns?
If you want slow growing grass, then choose a mix that doesn't contain Ryegrass.
That said, the term 'low maintenance' can relate to different things. One way of looking at it is a slow grower that doesn't need mowing as often. Another way is looking at it from a feeding and watering perspective.
You'll be pleased to know, by choosing the right mix – you can achieve both. Chewings fescue, Slender Fascue and Bentgrass are just a couple to look out for as low maintenance. If you're happy for your lawn to have a bit of length then our 100% Finest Fescue Mix would be a great choice for you