Lawn feed products for any size lawn
Just tell us your lawn size and we'll send the amount you need straight to your door
Our premium lawn feed is made by experts, trusted by professionals and comes in fully degradable packaging.
Just tell us the size of your lawn and we'll give you the correct amount to get your lawn looking perfect again
Our customers love the service
We actively collect reviews on TrustPilot and would love to hear your thoughts. Read below to see some of our most recent feedback.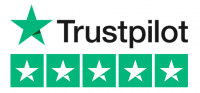 Matt - relentlessly hard working
Matt, the proprietor, does business the way it should be done. Moderately large order by me, immediate discount from Matt, immediate order by me. The product arrived the next & was used the next day. This business is small but deserves support as they are the backbone of our economy. Big companies just suck in Chinese & foreign products that don`t help our economy.
What a great find
What a great find this site was. I was looking for autumn fertiliser for new turf and this site came up. Far cheaper than anywhere else and very simple and helpful for novice gardener like me. I feel more reassured using these hand wrapped packages than a tub of overpriced miracle gro 200 in 1! I'll definitely be using the site again to see what they recommend as the seasons change.
A gem of a find
A gem of a find everything you need to keep your lawn in top form. I ordered moss killer and it arrived as promised along with clear and precise instructions for usage. Price wise I can't fault the product and I will definitely use the company again
They were very helpful
I called the company for advice and they were very helpful. The products are good and are quickly delivery in eco friendly packaging. Happy to recommend.
Great Service & Price
Great service and great price. Product does exactly what it should and arrives measured out for the area of your lawn..can't fault it.
Excellent Service
Excellent service, advice and help from Matt, the owner.
Great Communication
Great communication and quick despatch of my order. Very happy customer.
The grass grew well
The Grass grew well and the customer service great.
Great Service !
Placed order and arrived promptly and left where i asked !
Very Easy
Very easy to order from. Fast delivery.
Fertilizer & Seed
Good value product well packaged, promt delivery. To early to tell how good the fertilizer and grass seed are yet
Great product & easy
Great product and easy to use website. Will definitely use again
Great Service
I had never heard of the relentless gardener before, but, the service they have provided is first class and I would have no hesitation in using them again.
Easy to order with very quick delivery
Easy to order with very quick delivery time with good packaging, I got confused over part of the order and emailed then and had a reply in less than an hour, I can't think of any other company I've dealt with that has emailed me with a reply so quickly. Overall very happy, I will be using them again.
Fantastic help & advice...
Fantastic help and advice to understand what I needed to do, service was exceptional, I would be very happy to recommend. Thank You, Rob
Easy to order...
Just so easy to do. Calculate the lawn size then leave it to TRG. Everything was simple and straightforward, I now have my supplies, delivered quickly, to complete this year and will continue the cycle next year, thank you.
Brilliant...
Brilliant service. Fast delivery and my lawn is now looking perfect
Prompt
Prompt, well packed, almost zero non-recyclable packing. Very good.
Buy grass seed for your needs
Just tell us your lawn size and we'll send the amount you need straight to your door
Our premium grass seed is grown by experts, trusted by professionals and designed for maximum thickness with minimal seed.
Whether you're seeding from scratch or overseeding, just tell us the size of your lawn and we'll give you the correct amount to get your lawn looking perfect.
Top Notch Lawn Care Advice
All-in-one moss, weed & feed kits for the whole year
One Kit, all the applications you need to keep your lawn looking thick, green and healthy for the whole year.

Just tell us the size of your lawn and we'll give you the correct amount of each product
Gardening Relentlessly on Instagram
Join over 2,000 followers watching our weekly videos on all things garden – from lawn care to fence fitting – You'll LOVE it!
Subscribe to The Relentless Gardener's Youtube Channel