100% Organic Pre Seed & Pre Turf Fertiliser
10% OFF
when you spend over £60
Weight: 30g per m2 (e.g. 100m2 = 3,000g / 3KG)
Our bespoke blend of Bonemeal, Hoof & Horn and Sulphate of Potash creates the perfect formula for use as pre seed or pre turf fertiliser
100% Organic, pet and child friendly
Massively boosts root development and grass growth for new seed and new turf
Perfect for applying 48 hours before seeding, overseeding or laying turf
Perfect for use after sowing seed if it's not been applied beforehand
Gives your lawn the best possible start against weeds and diseases
100% degradable packaging*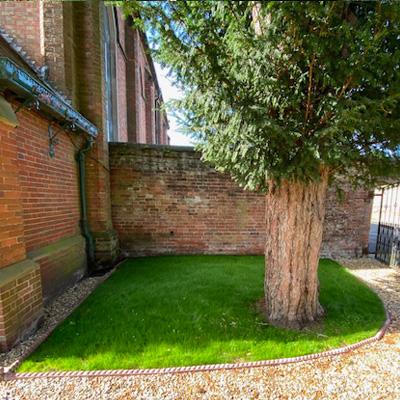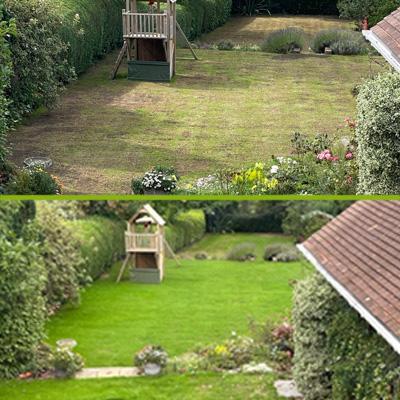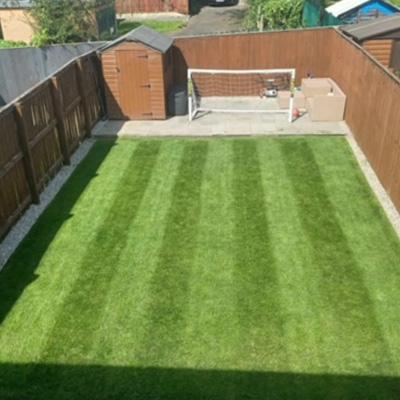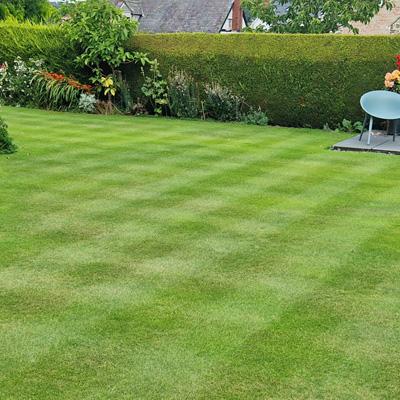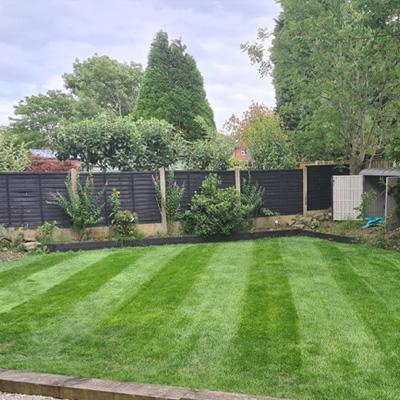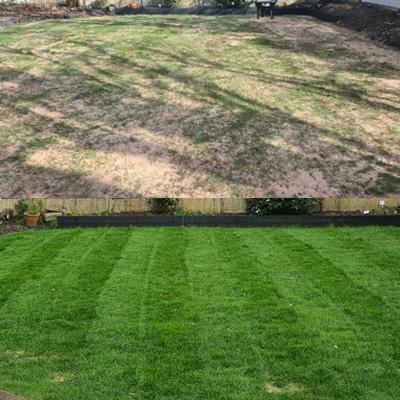 Our pre-seed or starter lawn feed is specially formulated for giving new seed a boost, so the grass can fight off any chance of weed or disease. A must use product, whether you are overseeding an established lawn, seeding for a full new lawn area or laying fresh, new turf.
When & where to use pre seed & pre turf fertiliser
For best results, use this product 48 hours prior to seeding or overseeding a specific area of your lawn. You can also apply it after you have sown the grass seed if you didn't apply it beforehand (don't do both). You can also use it before putting down new turf to help the roots get fully established into the top soil after it's been laid.
Once you have used this product, be sure to continue with an ongoing feeding programme to give your grass the best chance of survival.
When to expect seeing results from our pre seed & pre turf fertiliser
In some instances, we've seen this fertiliser double the germination rate of the seed and reduce the germination time by half – from 4-6 weeks to 2-3 weeks.
The results of this feed will be very much dependent on the grass seed you use. However, you will find that the fertiliser gives your new seed a much better chance of germinating and from there, surviving.
In achieving the above, weeds have very little chance of establishing themselves before the grass gets hold of the nutrients in the soil.
This product is an absolute must for anyone wanting to give their new seed a fighting chance against the forces of nature.
How to apply 100% organic pre-seed or starter fertiliser
The simplest method is by hand or using a spreader. There are different spreaders available from hand held shakers to push spreaders. If you want the most accurate method, it's best to measure out a section of your lawn and then apply based on the application rate of 30g per m2.
Our packaging will tell you how much coverage each bag gives you, making it easy for you to measure out and apply without too much weighing needed.
SPECIAL DISCOUNTS ON ORDERS OVER 700m2
Do you need large amounts of product with fast delivery? If you're covering over 700m2, you may qualify for our special discounts. Simply get in touch using the form below and we'll give you a quote.